Avert Battery Heated Glove Liners
Avert Battery Heated Glove Liners
or 4 payments of $52.25 with
As used for many years by the Australian and US Defence Force Venture Heat's latest generation of Avert Battery Heated Glove Liners feature hair-thin heating elements on the perimeter of the hand, starting from the wrist then running in between each finger and finger tip until it reaches the other side of the wrist. The Avert Battery Heated Glove Liners also feature form-fitting flexible design so the heating elements press up against the hand and fingers. They come with slim line rechargeable batteries and charger included to give you 5+ hours heat with the choice of 3 different settings, so you can enjoy your activities in the cold for longer.
The Battery Heated Glove Liners are designed for easy inserted into your existing winter gloves for added heated comfort. Your existing gloves will work with the liners to trap the heat in and help keep the winter along with the Avert softshell top to provide additional wind protection. This perfect combination of sleek design, weather protection, and extra heat will keep your hands nice and toasty in cold weather.
In winter the very first part of the body to go cold is your fingers and once this happens the rest of the body follows so you want to make sure your hands are kept warm. With normal gloves, once your hands get cold, there is no way of getting the body temperature back up without going inside and finding a heater somewhere. Our rechargeable battery glove liners fix this problem since in-built heater goes everywhere with you. They are great for motorcycling, skiing, camping, paragliding, Raynaud's or arthritis relief or for those who just simply want warm comfortable hands. Eliminate Cold those cold hands and fingers this winter and keep doing the activities you love.
Rechargeable batteries and charger included with Avert Battery Heated Glove Liners. Spare BX-25 batteries are also available.
Sizing Guide
Video: Hand Sizing Guide
The heated glove liners feature micro-carbon fiber heating elements around each finger to the wrist. The built-in temperature controller provides you with 3 heat settings: high, medium, and low. Lasting up to 5 hours.
With the touch screen compatible index finger and thumb, you no longer have to take remove your glove liners to use a smartphone.
| | |
| --- | --- |
| Power System | 7V BX-25 Rechargeable Lithium-ion batteries (pair) |
| Heating Elements | Perimeter of palm & each finger |
| Heat Settings | Low, Medium, High |
| Battery Capacity | 1.800mAh each |
| Condition | New |
| Gender | Unisex |
| Exterior Fabric | 86% Polyester, 14% Spandex |
| Style | Heated Glove Liner |
| | |
| --- | --- |
| Low / Green LED Light | 5 +Hours |
| Medium / Yellow LED Light | 3.5 Hours |
| High / Red LED Light | 2 Hours |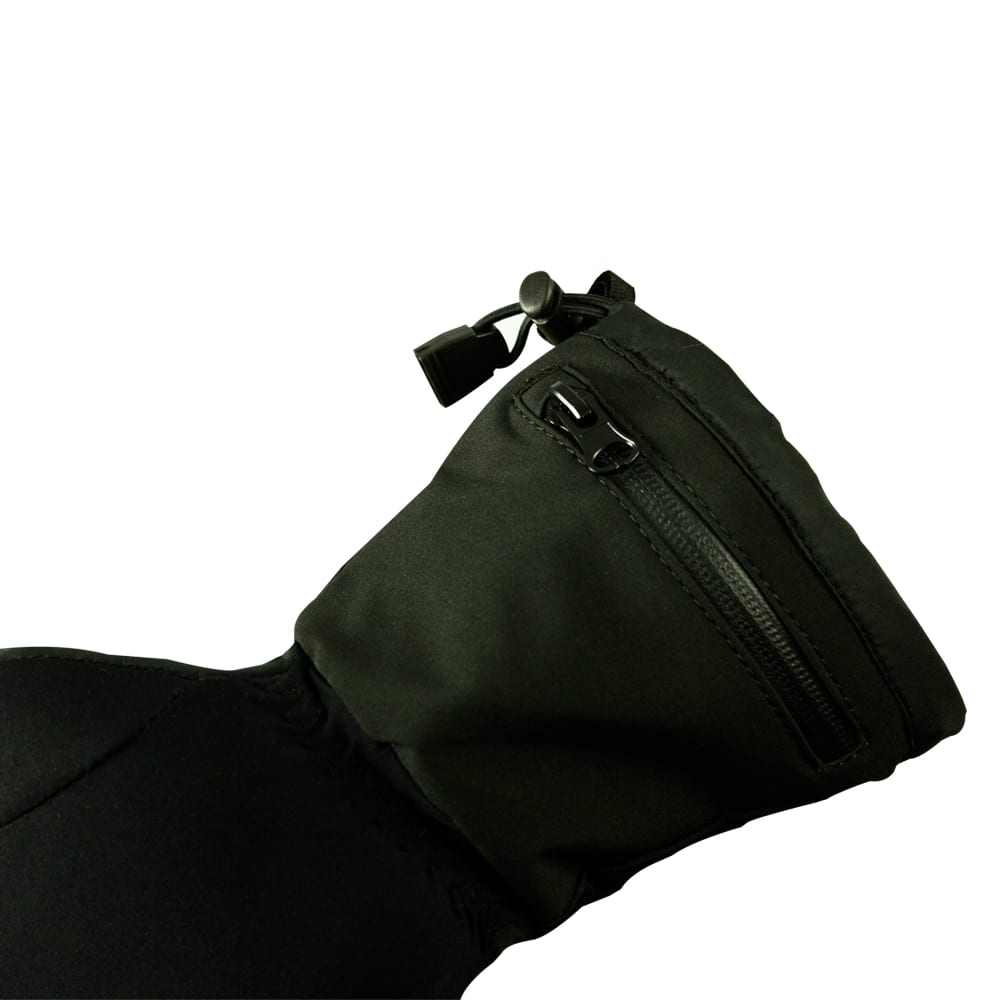 Battery Clothing Accessories

Charge up and take your heated gloves anywhere and everywhere you go with the Venture BX-25 battery charger. This low voltage charger connects easily to any outlet in your home or office so you can power your Venture Heat gloves anytime. All you have to do is plug in your BX-25 battery into this Battery Charger and in just a short time, you'll be experiencing the comforting heat that only Venture Heat can deliver. Once the indicator changes from red to green, your battery is fully charged and ready to use. The charger is Australian/NZ standard 110-240v

Spec:

| | |
| --- | --- |
| Rechargeable Battery | BX-25, 7V, 1800mAh |
| Voltage | 7V |

$

40.00

or 4 payments of $10.00 with Afterpay

Battery Clothing Accessories

We understand your need for warmth on the go due to your active lifestyle. You can now charge your heated gear while in transit. The Car Cigarette Plug Charger works for Venture Heat's BX-25 batteries. Be prepared for the cold whenever it strikes by being able to charge your heated garments conveniently from your vehicle.

Note: This accessory works only as a battery charger for the above rechargeable lithium-ion batteries. An item cannot be used and charged at the same time.

$

40.00

or 4 payments of $10.00 with Afterpay

Battery Clothing Accessories

*These batteries are sold as single batteries.  You'll need two for a spare set of batteries. Designed to be used for Venture Heat's Battery Heated Gloves and Glove Liners, Scarf and Skull Cap. This lightweight power source can produce soothing therapeutic heat for up to 5 hours on a single charge, depending on the heat setting.

Spec:

| | |
| --- | --- |
| Power System | Rechargeable Lithium-ion Battery |
| Rechargeable Battery | BX-25, 7V, 1800mAh |
| Voltage | 7V |
| Source | 1800mAh |

$

50.00

or 4 payments of $12.50 with Afterpay
What's included:
– One pair of Heated Glove Liners
– 2 rechargeable (BX-25) lithium-ion battery packs
– 1 dual Australian/NZ 110-240v wall charger
– Instructional Guide
Additional information
| | |
| --- | --- |
| size | Large, Medium, Medium out of stock until 1st of August – Select to pre-order, Small, Small out of stock until 1st August- Select to pre-order, X Large, X Small, XX Large, XX Small |