ALT Battery Heated Gloves
ALT Battery Heated Gloves
or 4 payments of $59.75 with
Venture ALT 7V Battery Heated Gloves are designed for the person who needs a little help staying warm. Perfect for many uses such as motorcycle, skiing or everyday use, our next-generation heated glove has the same features as the Epic 2.0 Gloves, but with a tighter and more lightweight fit for improved grip and mobility.
The ultra-thin micro-alloy heating panels extend from the back of the hand down to each fingertip, warming the entire hand for hours. To keep hands even warmer, the gloves are both water and wind proof. These battery heated gloves feature a nubuck leather palm which is less bulky and provides optimal grip and control. Plus, the index finger and thumb are touchscreen friendly which allows easy access and complete control for touchscreen devices.
The gloves come with two BX-26 batteries and Australian/NZ 110-240V charger included.
Sizing Guide
Video: Hand Sizing Guide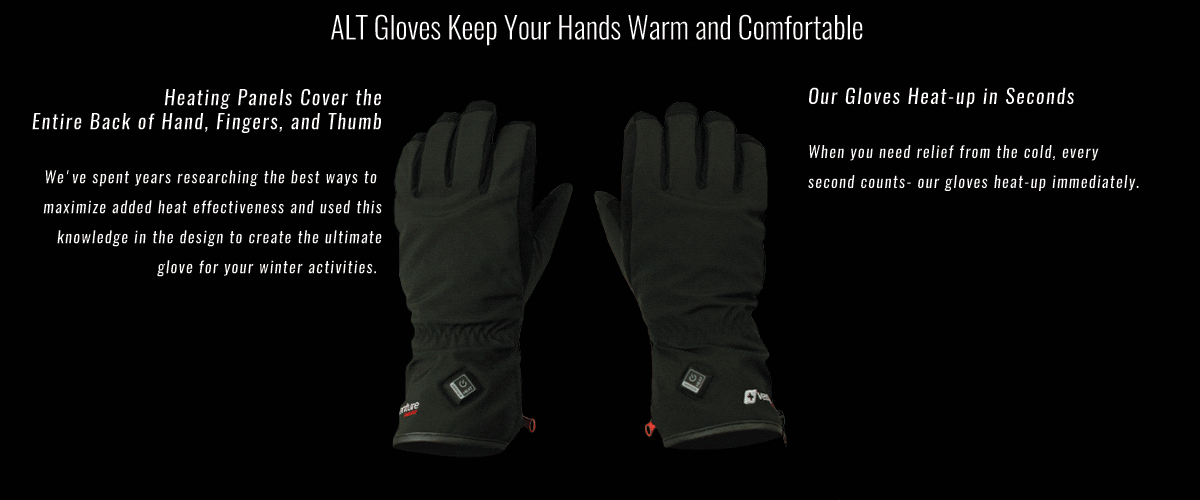 The Dintex Membrane was engineered with one thing in mind, to keep hands dry and comfortable. The membrane has an impenetrable layer to prevent any water or wind coming through the gloves while still being highly breathable.
The Nappa Leather Palms provide durable protection and improved grip.
3M™ Thinsulate™ Insulation microfibers trap the natural heat within the glove to provide even more heat but still allows moisture to escape the glove for greater comfort.
Our flagship Wearable Heating Technology is stealth yet effective. The flexible heating element covers from the top the hand into the perimeter of each fingers, and the back of the palm.  The heating element is safe to use in rain or snow.
| | |
| --- | --- |
| Power System | 7V Rechargeable Lithium-ion Battery |
| Heating Elements | Back of Hand to Fingertips |
| Heat Settings | Low, Medium, High |
| Rechargeable Battery | BX26, 1,800mAh |
| Conditon | New |
| Exterior Fabric | Ultra Suede |
| Lining | 100% Polyester |
| Palm | Nubuck Leather |
| Insulation | 3M Thinsulate |
| Waterproof Membrane | Dintex |
| Style | Heated Gloves |
| | |
| --- | --- |
| Low / Green LED Light | 5 Hours |
| Medium / Yellow LED Light | 3.5 Hours |
| High / Red LED Light | 2 Hours |
LONG LASTING RECHARGEABLE LITHIUM BATTERIES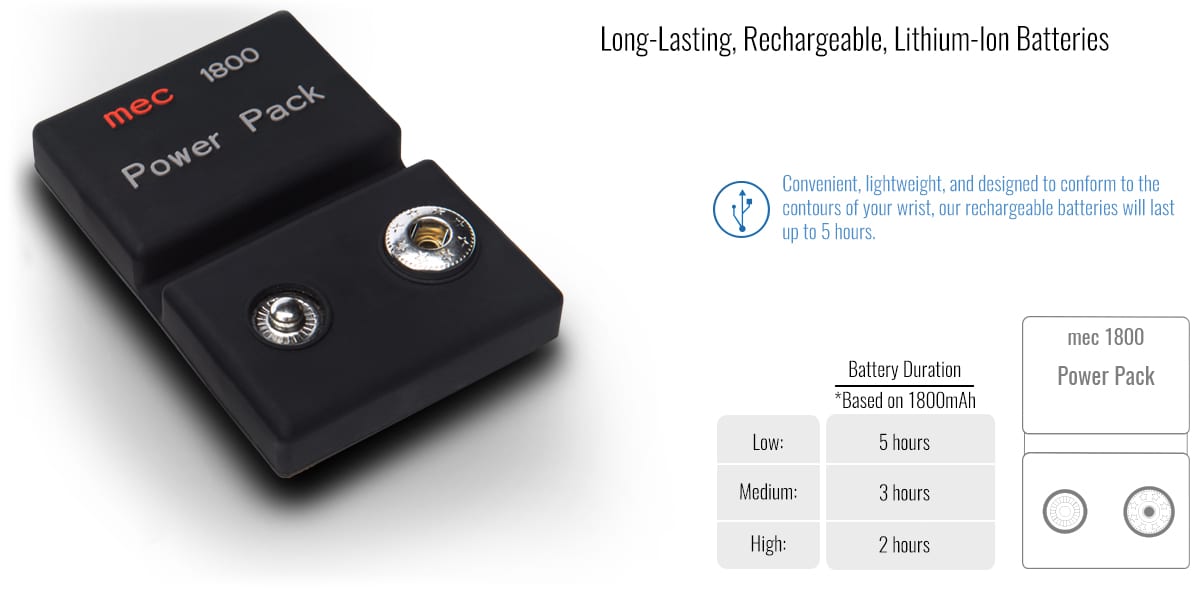 Battery Clothing Accessories

Keep your Venture BX-26 batteries charged up to keep your hands warm for hours.  This BX-26 battery charger plugs into any outlet in your home or office so you can power your Venture Heat gloves anytime.  Snap the batteries into the charging port and plug into the wall outlet.  Once the indicator changes from red to green, your battery is fully charged and ready to use. The charger is Australian/NZ 110-240v

Spec:

| | |
| --- | --- |
| Rechargeable Battery | BX-26 |
| Voltage | 7V |

$

40.00

or 4 payments of $10.00 with Afterpay

Battery Clothing Accessories

This car charger is your solution for your busy on-the-go lifestyle.  You can charge your Venture 602B, 602AB and 604 batteries with this car charger. Be prepared for the cold whenever it strikes by being able to charge your heated garments conveniently from your vehicle.

Note: This accessory works only as a battery charger for the above rechargeable lithium-ion batteries. An item cannot be used and charged at the same time.

Spec:

| | |
| --- | --- |
| Power System | Plugin in to Vehicle |
| Voltage | 12V |

$

40.00

or 4 payments of $10.00 with Afterpay

Battery Clothing Accessories

*These batteries are sold as single batteries.  You'll need two for a spare set of batteries. Designed to be used for Venture Heat's ALT Battery Heated Gloves and OHM Battery Heated Mittens. This lightweight durable battery snaps directly into the glove or mitten's pocket to ensure a secure fit. It can provide heat up to 5 hours, depending on the heat setting.

Spec:

| | |
| --- | --- |
| Power System | Rechargeable Lithium-ion Battery |
| Rechargeable Battery | BX-26, 7V, 1800mAh |
| Voltage | 7V |

Heat duration:

| | |
| --- | --- |
| Low / Green | 5.5 Hours |
| Medium / Yellow | 4 Hours |
| High / Red | 2.5 Hours |

$

54.00

or 4 payments of $13.50 with Afterpay
The heating elements are carefully positioned on top of each of your fingers to allow the heat to be circulated throughout your hand for complete comfort and warmth which gives your hands the protection they need. With sophisticated IC design and UL certification along with extensive product testing, our garment has gone through the most rigorous standards to ensure your complete safety. Genuine leather provides unparalleled comfort and durability. A 100g 3M Thinsulate liner adds additional warmth and insulation while a weatherproof shell and breathable waterproof lining keep your hands dry.
Additional information
| | |
| --- | --- |
| size | Large, Medium, Small, X Large, X Small, XX Large |